Art is where the heart is
Art is where
the heart is
 Only in french and german
Stay on top of the news FOR FREE ! Sign up and receive before everyone else: official invitations to my exhibitions (around 4 per year), art charity projects, online creative classes … Join our community of art lovers and curious minds!
I create commissioned artworks for companies and individuals.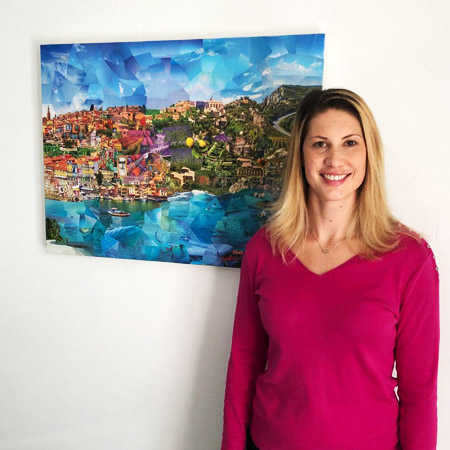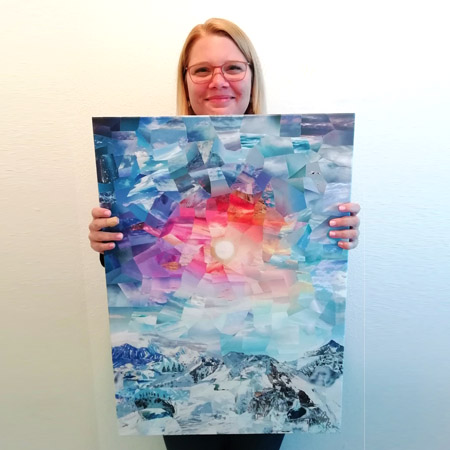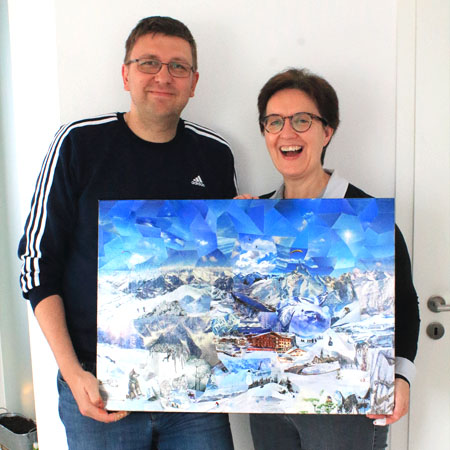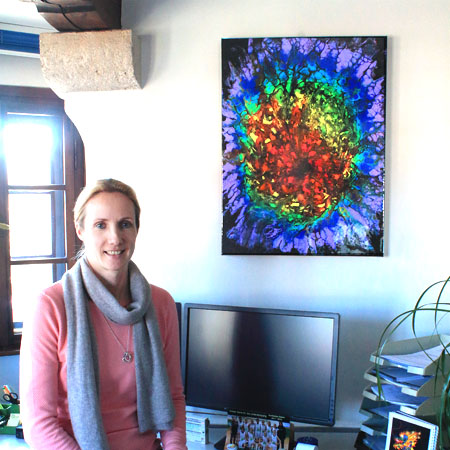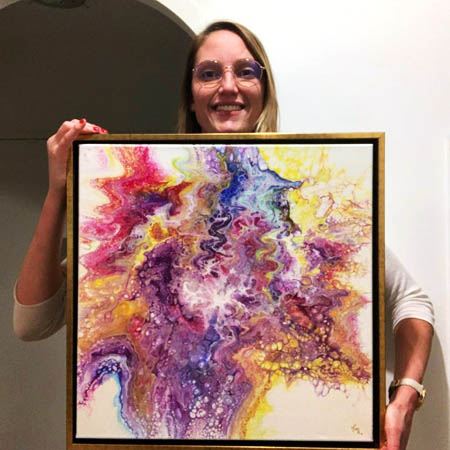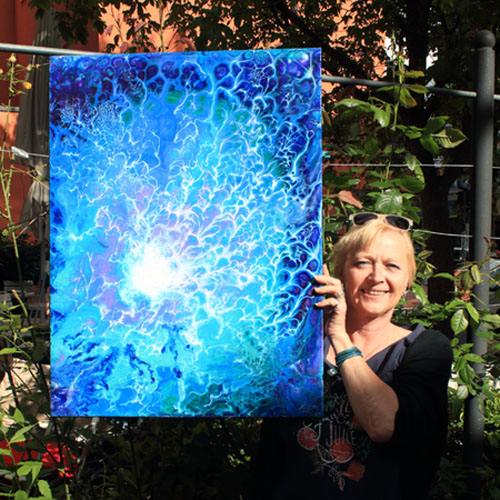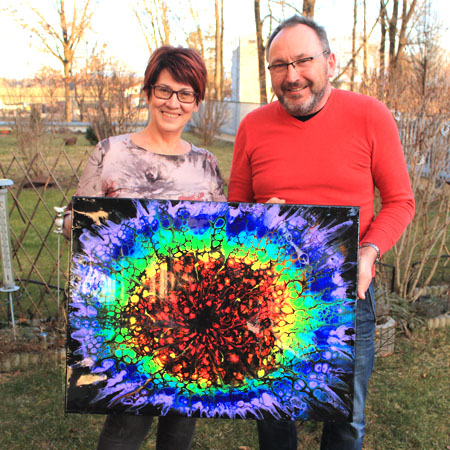 I am a self-taught and independant french artist, living close to Munich, in Germany. I work with two main techniques : collage and acrylic painting. I am deeply engaged for equity and women's rights, especially through the creation of charity artworks, who enable me to donate money to heart-picked non-profit organisations.
I believe art has the power to make the world better, either by supporting a cause or even just by bringing joy into someone's life. Color and motion are guidelines in my work, dancing on the canvas with a hint of magic. My artworks are meant to be a source of wonder, of happiness.
Acquiring an artwork has to be a human experience, not just an artistic one. I love exchanging with my collectors and building a real relationship with them. Send me an email if you wanna know more about a piece or my work in general, I'd love to discuss that with you !
2020
Kunst- und Designmarkt, Munich
"Nach Regen folgt Sonnenschein" @Ollinger1 Feldkirchen-Westerham, Germany
"Nach Regen folgt Sonnenschein" @Arte&Vino Rosenheim, Germany
PRECIOUS ART in the Galleria Merlino Firenze Florenz, Italy
2019
Winter exhibition @Dinzler am Esbaum Rosenheim, Germany Rosenheim, Germany
Exhibition as part of the company's @Duschl Ingenieure 60th anniversary Rosenheim, Germany
Fall exhibition @Peissnhof Bad Aibling, Germany
Spring exhibition @Dinzler am Esbaum Rosenheim, Germany
2018
Winter exhibition @Dinzler am Esbaum Rosenheim, Germany
First exhibition @Dinzler am Esbaum Rosenheim, Germany
you want more insights, secret techniques and live videos? 
follow me on :